Sobela Ocean Aquarium Opening in 2023!
A world-class aquarium at the Kansas City Zoo will enhance visitors' experience and open new pathways to ocean conservation, education, and research.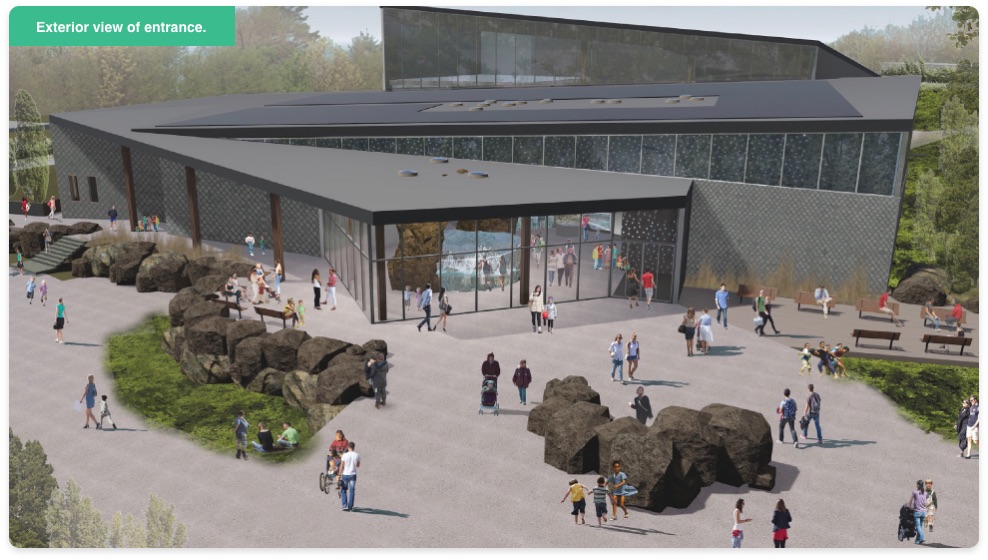 Bringing the Ocean to the Midwest
Zoo visitors will enjoy an up-close and personal experience, beginning at the warm-water shore habitat and traveling "deeper" through mangrove forests, sandy shores, tropical lagoons, and coral reefs. Then they'll "ascend" through a kelp forest and end at a cold-water rocky shore. Each habitat will showcase a variety of fascinating ocean life, immersing visitors in the experience of being at the ocean.
The 650,000-gallon aquarium will be situated near Helzberg Penguin Plaza, within easy distance of the front gate and accessible year-round.
In addition to providing an inspiring visitor experience, the aquarium will bring jobs and tourism revenue to the community. The Zoo will also provide an ocean-themed curriculum for area schools.
The addition of the aquarium brings opportunities for new conservation projects that will educate guests and increase the Kansas City Zoo's role in critical initiatives. Help us make waves!
Creating a world-class aquarium is one of the most exciting projects the Kansas City Zoo has ever embarked upon. It will be a true treasure and asset for this community that will support the Zoo's mission to connect all people to each other and to the natural world to promote understanding, appreciation, and conservation. 
We invite you to help make this project a reality. Your donation will help bring to life the vision of adding a large-scale aquarium at the Kansas City Zoo.