Conservation Lecture Series
Start your Earth Day early! Polar Bears International (PBI) is the only conservation organization solely dedicated to wild polar bears. Through research, education, and advocacy, they work to inspire people to care about the Arctic and its connection to our global climate. Join us as we welcome Geoff York, senior director of conservation at PBI, to discuss the latest polar bear research, and his firsthand experience with these amazing creatures in their shrinking native habitat. Specifically, learn about important research that the Kansas City Zoo is supporting, the Burr on Fur project.
Event Information:
Date: Friday, April 21
Time: 7 - 8:30 pm
Price:
$50 VIP (includes 5:30 – 6:30 pm reception, with meet & greet with Geoff York, appetizers, and complimentary beverages)
$20 General Admission
$15 Friends of the Zoo
$10 Students
Kids Conservation Explorers: Polar Bear Edition
Want to attend but need an option for the kids? We've got you covered! We will provide child-friendly conservation programming for ages 5-12 where they can have fun and learn how we can make a difference for wild polar bears!
$20 per child with purchase of VIP ticket to An Evening with Geoff York
$10 per child with purchase of General Admission ticket to An Evening with Geoff York
To register your children for Kids Conservation Explorers, purchase your tickets to the event then on the next screen, you will have the option to add on the kids' event tickets.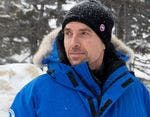 Saturday
12:00 am to 1:30 am
Auditorium in the Main Lobby
$50 VIP • $20 GA • $15 FOTZ • $10 Students
per ticket