The Kansas City Zoo VolunTEEN program creates accessible opportunities for young adults to develop sustainable lifestyles and humane perspectives. This comprehensive program promotes the personal and professional development of teenagers and develops teens to become empowered community leaders with experienced workplace values.
We are seeking mature, responsible teens with an aptitude for leadership. Applicants should enjoy working with the public and show interest in animals and conservation. VolunTEENs will lead discussions and demonstrate activities to groups of children and adults, so good communication skills are a must. Enthusiasm, confidence, and a positive attitude are required!
Applications for the 2023-2024 season are now open! Apply before February 28, 2023.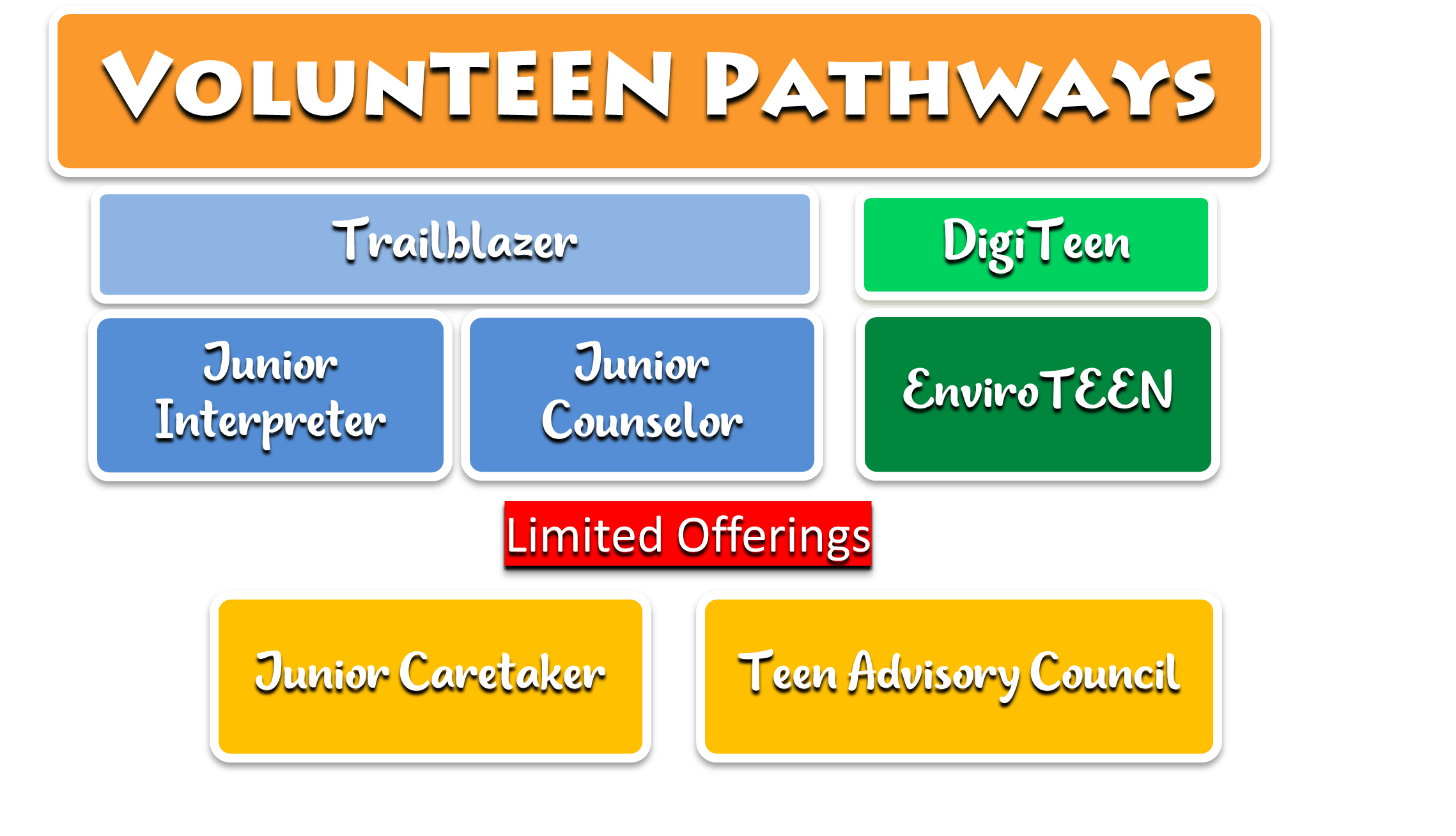 Time Commitment
Each VolunTEEN Pathway has a specific number volunteer hours required over the course of the year. These hours are broken into three distinct seasons: Summer, Fall, and Spring. Most hours are obtained through pathway assignments
Trailblazers spend most of their time on grounds, here at the Zoo, interpreting information about our animals to guests.
DigiTeens spend most of their time working remotely on specific assignments, writing scripts, creating content, and analyzing data. In addition to these responsibilities, DigiTeens will also participate in community service projects: visiting animal shelters, cleaning streams, etc.
The program is a year round program, with a minimum number of hours needed in each season.