Weddings
Say "I do" at the Zoo! We've got several options for weddings and wedding receptions. If you're looking for a specific reception area or have additional areas of the Zoo in mind, please leave a comment in the request form.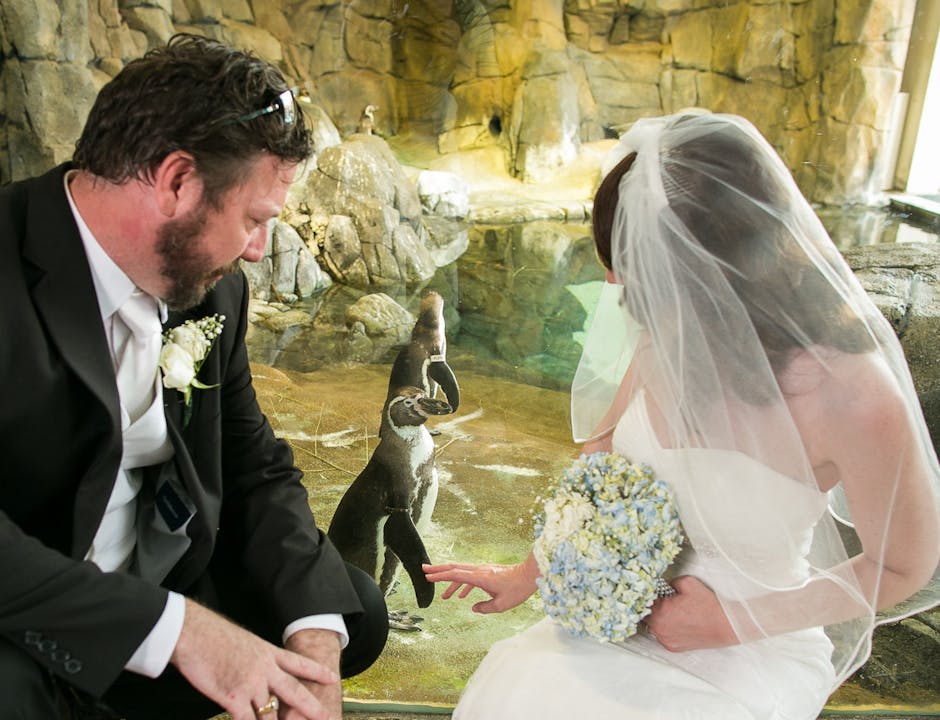 PREMIUM WEDDING PACKAGE
Get married by the penguins and have your reception under the Aurora Australis. Your evening can begin with a ceremony on the penguin ice shelf with up to 10 guests. The remaining guests can witness this special moment from the warm cover of Aurora Australis in the entryway rotunda, which will double as your reception venue. This package includes a two-hour wedding and reception. Each additional hour is $1,000. Seating for guests is limited to 100. This package includes (10) 72" round tables, (2) 6' rectangle tables, (100) white chairs.
Things to Know
Please note this may not be penguin-perfect for every couple. Being on the ice shelf is:
A slippery slope, so stable ice-worthy shoes are needed
Cold enough to have snow, with an air temperature of 45 degrees Fahrenheit
Limited to 30 minutes

For your safety, touching the penguins is not allowed.